News/Jobs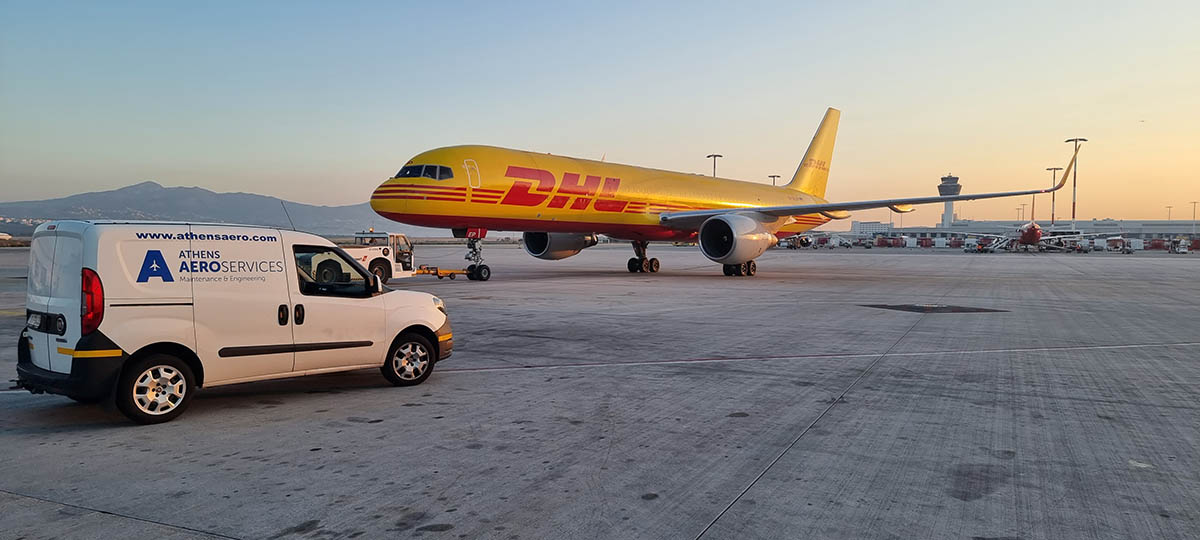 Athens Aeroservices is happy to announce the extension of supporting DHL operation to ATH Athens E. Venizelos Airport in addition to Malta (MLA ), Romania (OTP) ,Slovenia (LJU ) & Larnaca (LCA )
News
​
While most of the organizations continue to struggle in those tough economic times, Athens Aeroservices
​
Continues to expand and open EASA 145 Line stations for our customers support. Ljubljana Slovenia (LJU)is the new one to service DHL , Flydubai and other airlines.
Continuing to Invest for the training of our personnel and dedicate resources in future Technology to our employees.
A.A.S invest on Airbus & Boeing training, Type training for the engineers for the B737 Max ,757 , 777 & 787, as well as for Air Bus A320 Ceo & Neo in cooperation with our EASA 147 sister company A.A.T.O. see the website.
AAS has officially received the New approval to perform services and maintenance on the Airbus A220 at ATH station.
A.A.S also expand the services to General Aviation having the Approval and capability for the Bombardier, Cessna 560, Falcon 900 Ex Easy, Falcon 2000 ,Falcon 7x , Embraer 135/145 at Athens airport. Being able to perform the maintenance service on those aircraft types is another way that Athens Aeroservices invests in order to offer a wide range of services to our customers, wherever they may need it.
A.A.S perform and complete in time the A319 parting out and dismantling at Athens Airport
Engineers are always eager to provide all the professional services required by our customers and we have awarded from them for our excellent services.
Jobs
We don't just look for suitably qualified candidates but those with the right attitude and most importantly a willingness to succeed and go above and beyond. So if this sounds like you, we want to hear from you .
Vacancies
Please send us your contact information and CV noting the position for which you are applying for or if no vacancies are available send us your information to consider in case of future job openings at the following email address: cv@athensaero.com
*All CVs remain strictly confidential and always stay within our company's secure database for a period of 2 (two) years from which point on are being deleted permanently from our system.
​